As I checkt this morning my favorite sides I found this nice news of a new fresh painting contest.
My first act after reading this was to dig into my old books of fairytales. ;-)
1st Anniversary & online contest 2013
It's exactly one year ago, that me and two painting friends founded a new forum for the painting scene -
Brushbrothers&Sisters
! Today we're proud to announce an online-contest to celebrate our first anniversary.
Unlike usually, we decided to give just one guideline for every participant, so everyone is free in mind to use the full force of his creativity. The theme for this contest will be "
fairy tales
". You are not restricted to any scale or number of miniatures! You just have to create a scene around a real fairy tale.
Please attach a link to your chosen fairy tail
if you enter a project. Rules To take part on this online-contest you have to be a registered member of
Brushbrothers&Sisters
. You're allowed to show pictures of your work in progress, but you're not allowed to show your finished work before you've entered it and got a confirmation mail.
The contest starts right now an ends on 31st August '13
. Please send your entry to
contest@brushbrothers.de
You are allowed to use a max amount of
5 pictures
with a total seize of no more then 4MB
. To verify that you've painted your entry for this contest we please you to attach the following banner with your name on it.

Judging Here's another special thing about this contest. There's no real jury to judge all entries and choose winners. Instead there will be a gallery, allowing
every registered user of the forum to vote his favorite 3 projects
. Of course, project with higher number of votes wins
Prices Top 3 projects will be awarded with a special medal made for this contest. Here's a WIP-shot of the current status: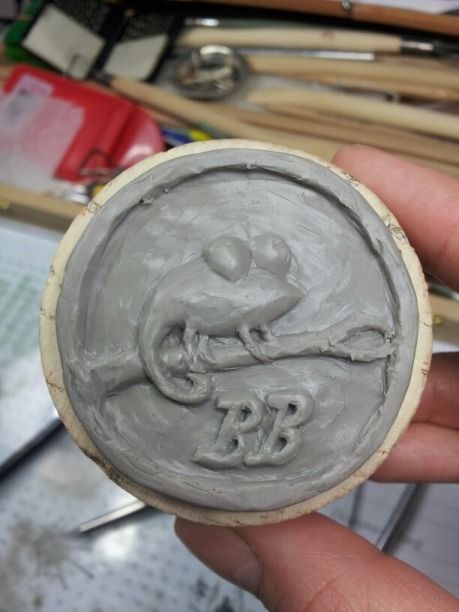 Special Thanks to
Dark Spawn
, who is sculpting this for us! We hope that you're interested on this special contest. Take part, be creative and win one of this limited medals! Feel free to copy and share this announcement so everyone know about it and we get a wide range of entries.
Your brushbrothers & -sisters Team
Es ist so weit:
Unser kleines Forum hat heute vor einem Jahr das Licht der Welt erblickt.
Um dies gebührend zu feiern, möchten wir Euch einladen, an einem kleinen Malwettbewerb teilzunehmen. Anders als dies üblich ist, haben wir uns entschieden lediglich eine Themenkategorie auszuschreiben. Es wird also nicht die üblichen diversen Kategorien geben, sondern nur diese eine:
Märchen / Sagen
Der Maßstab ist frei. Ebenso ist Euch freigestellt, ob Ihr ein fußballfeldgroßes Diorama, eine Einzelfigur oder eine Flachfigur bemalt. Es kommt hier vor allem darauf an, das Thema stimmungsvoll umzusetzen. Erlaubt sind alle Märchen und Sagen, die Ihr auftreiben könnt, nicht nur Grimms-Märchen, sondern auch etwas untypischere Märchen aus aller Welt.
Bei jeder Einsendung ist ein Link zu dem entsprechenden Märchen beizufügen bzw. ein kurzer Text dazu zu schreiben.
Die Regeln:
Um teilzunehmen, musst Du einen Account
bei Brushbrothers & -sisters
haben. Mitmachen darf jeder – auch die Moderatoren und Administratoren von
Brushbrothers & -sisters
; warum lest Ihr später .
WIP´s dürfen gepostet werden, jedoch darf das fertige Werk noch nicht im Internet veröffentlich worden sein.
Der Wettbewerb startet ab sofort und endet am
31.08.2013
24.00 Uhr
Schickt Eure Beiträge per E-Mail an
contest@brushbrothers.de
Nach Erhalt der Bestätigungsmail, dass Euer Beitrag angekommen ist, dürft Ihr Euren Beitrag veröffentlichen.
Die Fotos sind auf eine
Größe von 4MB und maximal 5 Bilder
zu beschränken– Auf einem der Fotos muss dieses Banner zusammen mit Eurem Beitrag zu sehen sein.
Schreibt bitte Euren Namen oder Euren Nick mit drauf
.

Jury
Ihr seid die Jury. Nach Ablauf des Einsendeschlusses werden die Bilder hochgeladen.
Ihr könnt per Abstimmung den Sieger küren. Jeder bekommt 3 Stimmen.
Es ist verboten, sich selbst zu wählen.
Preise
Abgesehen von Ruhm und Ehre gibt es folgende Medaille jeweils in Gold-, Silber- und Bronze- (-farben ) zu gewinnen. Vielen Dank an dieser Stelle an
Dark Spawn
, der uns folgendes Wip-Bild zur Verfügung gestellt hat: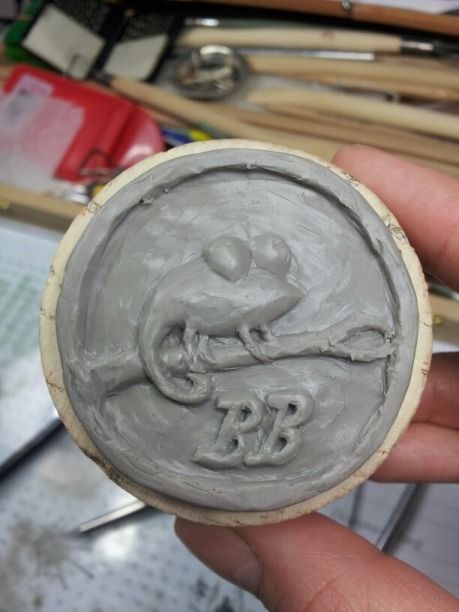 Wir hoffen auf rege Teilnahme. Lasst Eurer Fantasie freien Lauf und schaltet das Kopfkino an. Selbstverständlich könnt Ihr diesen Text auch gerne über Eure Blogs verbreiten
Euer Brushbrothers -& Sisters-Team
Lets get startet! :-D